About
We Come To You...
"JP's Mobile Wash & Detail" est. 1996
Hi, my name is Chris and I am the owner of JP's Mobile Wash & Detail. Let me first start off by saying thank you for visiting our site. I started detailing at the age of 15, and I've worked beside some of the greats in the Inland Empire. I quickly found that I had an obsession with cleaning vehicles. I would go out on my days off and detail my friends cars just to show them how great they could look. I knew that with hard work and the know how, one day I would own my own business...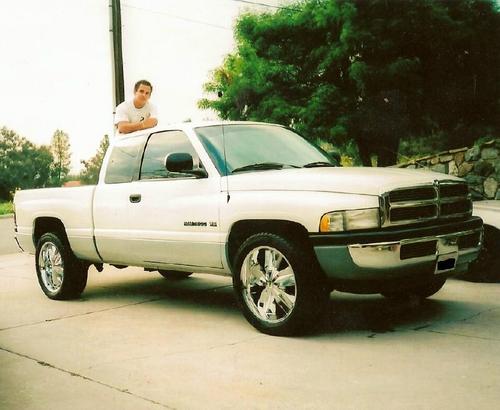 A lot of people are truly mislead on how to keep their vehicle in excellent shape. Some say a weekly drive down to the local car wash does the trick. Others like to think that a good old fashion hand wash and some spray on protectent at home will keep it looking fresh for years. While these are ways to "clean" your vehicle, it's definetely not enough to keep it properly protected from everyday wear and tear.
There are many different and specific needs for each individual car, truck, Suv, and personal watercraft. You might look at your vehicle from time to time and remember how beautiful it was a couple years ago, and wish you could go back in time and keep it that way. Let us help you. Even interiors of vehicles need a good thorough cleaning to keep it looking and smelling great. Covering up interior grime and smells will only cause you more frustration. That's why were here...
At "JP's" quality is important to us. We take pride in keeping our customers vehicles shiny and protected. We understand that even if you have the knowledge on how to properly care for your vehicle, you might not have the time to. We're here to help! Our mobile service saves you the run around, so there's no need to drop your vehicle off and pick it up at a certain time. WE COME TO YOU!!!

(909) 533-7996