Services
Crystal clean
Every vehicle has specific needs to achieve a successful detail. Depending on it's current condition, some need only minor maintenance, while others need hours of quality work to get it done right. We will inspect your vehicle thoroughly and determine what it needs to bring it back to life.
A few of our services...
Basic Exterior Detail: We start off by washing your car with a special shampoo designed to gently clean and condition without scratching. We then clean your wheels and tires paying special attention to the wheel wells. After drying your vehicle we then apply a pro grade wax to keep your vehicle protected keeping a rich gloss that lasts. Tires are dressed including all exterior plastics. Prices start at $60.00
Full Interior Detail: After vaccuming your vehicle, we thoroughly clean everything in your interior from front to back. Doors, dashboard, seats, cupholders, vents, panels etc. We then extract your floormats and carpet while foaming away dirt and hard to reach grime. Interior is dressed to protect from UV rays, all interior windows are cleaned and free enzymes are sprayed to eliminate odors. Prices start at: $75.00
Mini Full Detail: Our Mini full details are a basic exterior and full interior detail combined, just at a better price. About 90% of our clients ask for this special when scheduling an appointment. We also refer to it as the 2 in 1. Prices start at $110.00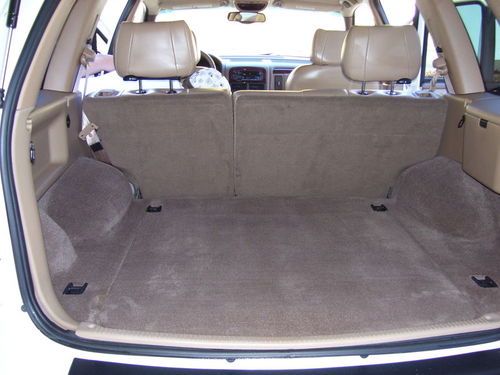 Smooth as Glass Combo: We offer a mini full detail combined with an unbeatable surface preperation bar. The results are amazing! We start off by using a non-abrasive clay bar to remove bonded contaminants that wax or polish cannot get rid of. After leaving your fresh paint finish smooth as glass, we protect it with a special sealant to keep your paint looking spectacular and protected for months. Prices start at $155.00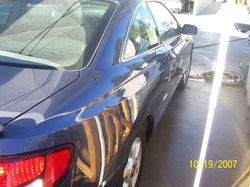 These are just a few of our packaged deals. Please call us for estimates on Rv's, personal watercraft, and small aircraft...
Our Specialty Services:
*Hard Water Spot Removal*
*Overpray Removal*
*Rotary Buffing*
*High Speed Polishing*